Sweden is leading the way in developing a cashless society, with plans to become the first country to be fully digitized by 2023. The country has already implemented digital payment systems and is considering banning cash transactions over SEK10,000 (approximately $1,500).
The how to live in a cashless society is a question that has been posed before. Sweden is now in pole position to become the first country to go completely cashless.
The world as a whole is slowly but steadily shifting away from currency. However, certain minor transactions still need the use of paper money. Whereas other nations may fantasize about a cashless world, Sweden may be the first to implement it.
Many people consider Sweden to be the world's most cashless nation. According to Riksbank, Sweden's central bank, 85 percent of the country's population has access to internet banking. Swedes are more likely to be able to pay with a card than with cash.
As individuals make fewer withdrawals and more digital payments, the circulation of coins and notes in Sweden decreases year after year. Cash accounts for just 2% of overall transaction value in Sweden, and this figure is projected to continue to decrease. By 2023, some estimate it will be as low as half a percent.
Sweden may eventually reach a point where its fiat currency is no longer a viable means of trade. If this is the case, the nation would be in a position that no other country has ever experienced.
What brought us here?
It's no secret that Sweden is on the verge of becoming the world's first cashless nation, but how did they get here? Of course, technology had a role, but there were other forces at play as well.
Swish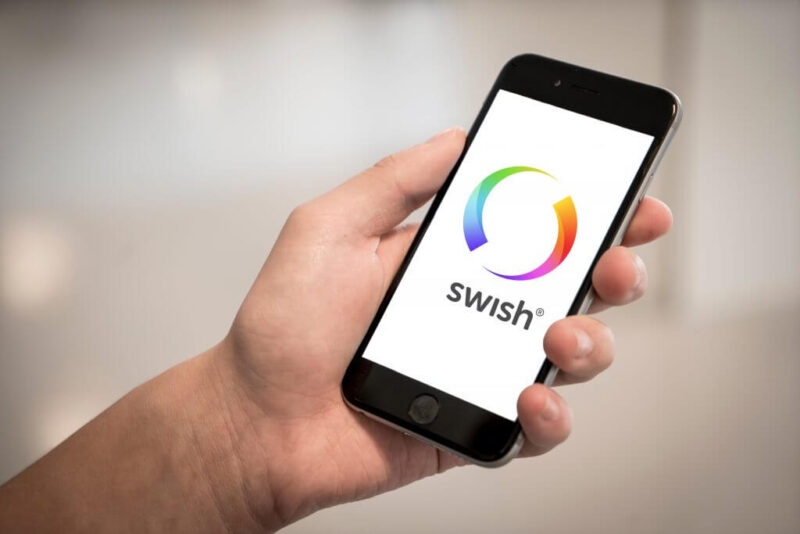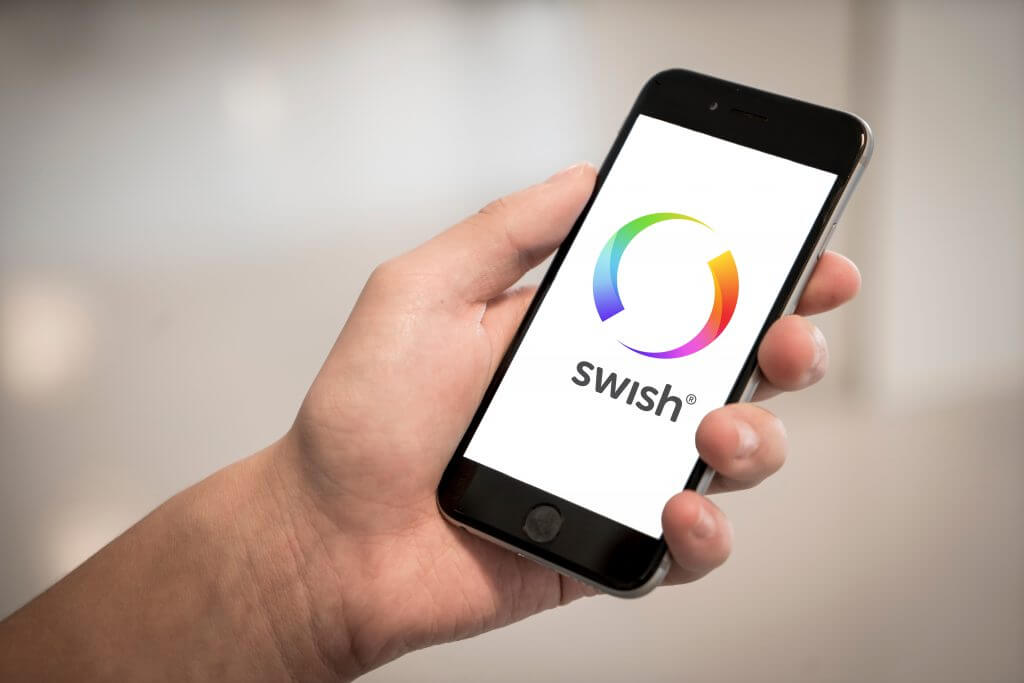 The rapid rise of a smartphone application called Swish is maybe the single most important contributor. Swedes may use this software to receive or make payments using their mobile devices. Users may link their bank account to their phone number and have access to their funds at any time.
Swish was founded in 2012 and has been rapidly growing in popularity. The app currently has over 6 million users, accounting for more than 60% of Sweden's population. The Swish app was used to make 24 million private payments in December of 2017. It's safe to assume that the app is popular among Swedes.
When splitting a bill, the software is very useful. For example, when a group of friends goes out to dine, everyone may email their portion to one individual, who then pays for the meal. It simply takes a few seconds and eliminates the need for cash or the hassle of having to ask the waitstaff to divide it up for you.
Swish is simple to use and allows you to send and receive money quickly. It's so common in Sweden that it's turned into a verb. Swedes just say, "Just Swish it to me," similar to how someone would say, "You should Google it."
Lack of support from retailers
Another reason for the increase in cashless transactions is that merchants are no longer willing to support them. While they are legally obliged by Swedish law to take the Krona, there are a few legal loopholes that allow for exclusions. It is now feasible to live in a large city like Stockholm without ever having to spend currency, thanks to technological advancements.
In Sweden, the majority of restaurants, stores, and banks avoid dealing with cash since their customers do not use it. Many businesses throughout the nation have even posted signs informing consumers that they do not take cash payments.
Furthermore, 97 percent of Swedes have access to a card, making it the most commonly utilized payment option. When you consider that fewer than 20% of payments are done in cash, it's easy to understand why more than half of Sweden's population believes it makes sense to transition to a cashless society.
Safety
Multiple groups in Sweden started to advocate for a cashless society, which was a unique element. Many unions, including bus workers, taxi drivers, and bank employees, were stolen of their money. In order to safeguard their workers, these groups advocated for a cashless society.
As a consequence of the law, the usage of cash has decreased dramatically. People no longer needed to carry cash to pay for a bus ticket or a taxi trip, which resulted in an increase in electronic transactions. What was the outcome? Criminals have to come up with new methods to earn money.
Convenience
It's no secret that paying with a card or a mobile app is more convenient than paying with cash. A business must handle, hold, and deposit cash into their bank account if a customer pays in cash. Going cashless is also more convenient for the ordinary person since they don't have to deal with the hassle of dealing with change. This eliminates the need to figure out what to do with that jumble of money in your pocket.
Residents of a cashless society also benefit from not having to worry about the practicalities of paying their bills. Most individuals have a hectic schedule, so being able to utilize mobile payments saves them a lot of time. Users may use their mobile wallet to pay bills, schedule transportation, and conduct a number of other tasks.
---
Making the Switch to Cryptocurrency
When Bitcoin was first introduced in 2009, the goal was to provide a viable alternative to government-backed fiat currencies. Governments are now planning to utilize the technology to launch their own national cryptocurrency, which is ironic.
This makes a lot of sense. Although blockchain decentralizes power, the inventor may set restrictions for the digital currency's issuance. It's also feasible to create a blockchain with centralized regulations and a controlling body.
This kind of blockchain would still allow for simple transactions and security. It would also enable the issuing government to maintain control over its monetary policy. Digital currencies are being seen as a potential by an increasing number of nations. Instead of rivalry, many people see them as possible alternatives for national currencies.
Some nations, such as Sweden, are prepared to make the switch to a national cryptocurrency. Here are some of the reasons why a nation like Sweden is ready to make the transition, as well as why it makes sense.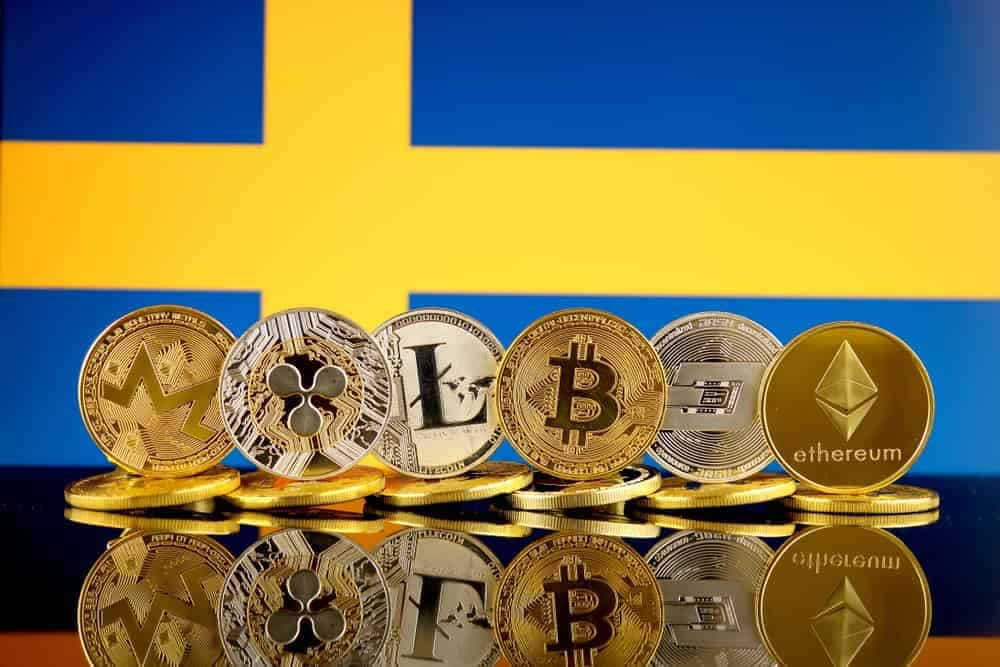 No-Cash Society
If a country wants to create its own national cryptocurrency, it must first become cashless. Sweden is the closest nation at the moment. This is because to the high proportion of people that use Swish. It also helps that a significant portion of the population uses the internet to bank.
Cash is still utilized for a tiny proportion of transactions, although that amount is decreasing year by year. A cashless society is a significant step toward the implementation of a national digital currency. Sweden, more than any other industrialized nation, is on the right road to achieving this goal.
Simplified Online Transactions
The necessary infrastructure is one of the major advantages of creating a national cryptocurrency. Establishing, maintaining, and securing electronic financial systems is challenging. This is particularly true in nations that are corrupt. What is the solution? Using blockchain, an open source alternative to the current financial infrastructure.
Payments, transfers, and transaction monitoring are all made more easier and transparent using blockchain. Fortunately for Sweden, there isn't much of a step involved. The nation is already used to doing business online or through mobile device. Those who are already familiar with online payment systems may not notice a shift to the blockchain technology that underpins a national coin.
Debt Reduction in the United States
There are many advantages to developing a cryptocurrency that can be traded on the open market. However, if a country like Sweden can create a national cryptocurrency that is listed on a major market, the coin's value is certain to rise.
If the currency grows enough, it may be able to assist in the reduction of the issuing country's national debt. This isn't only applicable on a national level, however. Residents who are in debt may be able to utilize the increased worth of their coins to pay off their own debts.
Currencies Exchange
The capacity to readily swap currencies is one of the main reasons why a country should have its own cryptocurrency. Consider the consequences when contrasted to a nation where cash transactions are the norm. It's a pain to exchange fiat money. Transaction costs usually result in money being lost during the trade.
Imagine the challenges that multinational businesses face if currency conversion is cumbersome for ordinary consumers. A big corporation may be less willing to conduct business in a country where cash transactions are common. This is due to the fact that dealing with cash takes time and money. Transactions between companies and customers would be standardized, easy, and done completely online if the country had a national cryptocurrency.
Almost everyone will be interested in using technology that allows for simple, fee-free transactions. It's simple to understand why nations view blockchain as the money of the future. A national cryptocurrency may also assist in debt reduction and transaction simplification.
---
The National Cryptocurrency of Sweden
Many governments have yet to make a decision on how to deal with digital currency. Some, on the other hand, have already developed a national strategy for moving forward. Sweden is, of course, one of those nations. The country's central bank has lately said that it intends to create an E-Krona-style national digital currency.
But, before we go too far into discussing Sweden's national cryptocurrency, let's take a look at Kryptonex. Sweden's Kryptonex issuers said that the country was on its approach to establishing a national cryptocurrency. The country, instead of adopting the E-krona, planned to utilize Kryptonex. It was a fabrication.
Kryptonex's goal is to persuade you to put your money with an unregistered broker. They are attempting to get individuals to make deposits and then withdraw their funds. People are falling for this con because they think Kryptonex is Sweden's official cryptocurrency. However, this is not the case.
An interim report for the actual E-krona may be seen on the Swedish national bank's main page. The Kryptonex tale seems to be a total fabrication.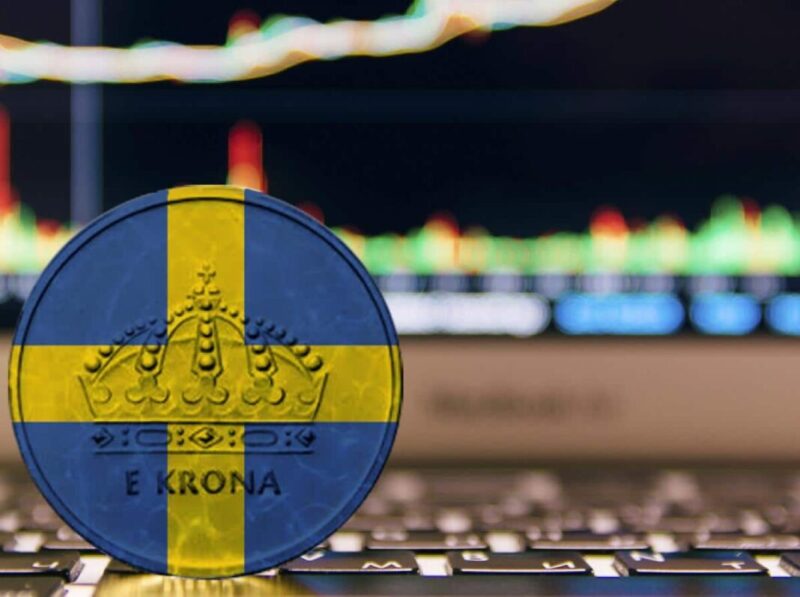 Now let's return to the E-krona.
Sweden, as mentioned in the preceding section, is prepared to make the switch to the E-krona. Firstly, since currency is seldom used in the nation. Sweden is the most cashless country in the developed world. When merchants prohibit cash transactions, you know it's real.
Even though Sweden's central bank, Riksbank, is lobbying for a national cryptocurrency, its implementation is unlikely to happen anytime soon. Some predict it will happen in a few years, while others believe it would take at least a decade.
It's obvious that Sweden is at the vanguard of a monetary revolution, regardless of when it happens. It was the same 350 years ago, when Sweden issued its first currency. It is now the case, since Sweden has a largely cashless economy. It is ideally suited to the creation of the first national cryptocurrency.
The E-prospects krona's of success are increasing as interest in currency continues to decline in Sweden. It's simple to envision a national currency and payment system being created and deployed with the involvement of the central bank.
Riksbank will, however, need to be multi-faceted if and when it chooses to use the E-krona. The proposed national cryptocurrency's accessibility, acceptability, and usefulness are all essential features. It should be able to handle both big and small transactions.
Technical and economic limitations, of course, prohibit the currency from being issued too quickly. Cryptocurrencies as a whole have had their fair share of problems. This is evident in the scalability issues that both Ethereum and Bitcoin are experiencing. Furthermore, Swedes will want to know that their money is safe. After all, if a national cryptocurrency can be hacked and stolen, what good is it?
Despite these obstacles, Riksbank continues to push the E-krona as a national digital currency forward. Currently, the national bank indicates that the E-krona will be a supplement to cash payments rather than a replacement for cash.
---
When, rather than if
Every year, a growing number of nations investigate the potential of cryptocurrencies as a national digital currency. They want to figure out what blockchain technology can do and how it will affect commerce and money in the future. When it comes to financial innovation, it is obvious that Sweden is in the forefront.
Sweden, without a doubt, is on the verge of becoming the world's first cashless society. Cash is becoming more rare in the nation. Sweden has made it quick and fast to pay with a mobile device or a card thanks to technological advancements. It's easy to see how Sweden might establish a national cryptocurrency fast and easily. Because the overwhelming majority of people are already acquainted and comfortable with digital transactions, the shift would be easy.
Sweden is expected to be the first developed country to adopt a national cryptocurrency, according to our estimates. The issue isn't if it will happen, but when.
[ratings]
DISCLAIMER: The activity of the cryptoassets discussed in this paper is uncontrolled. This post is not intended to provide financial advice. Always do independent research.
Sweden is in pole position to become the first cashless country. The country has been moving towards a cashless society for years and now, it seems as though they have finally reached their goal. Reference: cash usage in sweden.
Frequently Asked Questions
Which country is set to become the 1st ever cashless country in the world?
The United Arab Emirates is set to become the first ever cashless country in the world.
When did Sweden become a cashless society?
Sweden became a cashless society on January 1st, 2018.
Which country is fully cashless?
The Netherlands is fully cashless.